On March 4, 2002, Matt Lorenz lost his job for the first time. He stayed on projects eight more weeks, solidifying his position as The Last Tampa Bay Devil Rays Director of Publications.
All of Major League Baseball came within hours of losing their jobs that August, starting with the players, so this defeat just seemed an early slip in a nationwide slide. In the 100-hour-week world of sports front offices, you're hired to be downsized, even if you cut seven times your salary in printing costs and zealously protect 30 times your salary in ad revenues.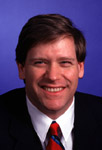 On Aug. 15, 2003, Matt Lorenz lost his job for the second time. A 22-year editor made — in the parlance of the computer age — fatal errors while trying to render a Tampa Tribune sports story publishable. He was abetted in failure by inattentive backup and poor institutional quality control that presents a fertile topic for journalistic discussion. Proof well, ye media moguls. Give the paid readers many reads before giving paying readers the story.
The two employment cases promise lively exposes as we delve into the art, science and sociopolitical strategy of communications.
>> Click for one such expose, an insider communique awaiting The Tampa Tribune's response for six years. >>
Here, though, we focus on ironies and positive outcomes.
Irony: In more than two decades as a radical fundamentalist grammarian, logician and proponent of precise but original language and design, this man never had lost a job. He had, in fact, been difficult to push out of the office, even for a few hours. Bergen associate sports editor Gabe Buonauro labeled him "The Phantom of The Record" as early as 1984. As technology progressed, 24-7 voice mails and e-mails joined 24-7 system messages in the push for publishing perfection.
Irony: The never-before-experienced absence of employment actually enhanced professional perspective, development and opportunity. The social aspects of career — networking, the building of contacts, the managing of business relationships — began to look as vital as "productivity." Developing those, in fact, became a definition of productivity. Jobs became products one could manufacture by and for oneself. Even more than the clockless front office, the payless realm offered liberation, then revolution.
Positive outcome: The liberating realization that job security and corporate employment are natural antagonists, not lifelong chums. American businesses no longer like staffers hanging around. Some no longer like staffers at all.
Positive outcome: The revolutionary realization that in an outsourced universe, most of the action is outside, not inside. If your business specialty lies beyond most businesses' primary mission, your contacts bring contracts. If you're an individual offering both versatility and specialization, you can become a business in demand.
The liberation and the revolution produced offspring: mattmedia of Florida, Inc.
A company is born
Backed by business-savvy partner Celia Onidi and a generation's worth of journalistic and corporate colleagues, design and editing contractors, freelance writers, customers and vendors, Matt Lorenz founded mattmedia Oct. 15, 2003. The new company duly registered and advertised that fictitious name in Florida, but Internet searches turned up unaffiliated MattMedias or mattmedias in D.C., Hungary and Germany, as well as a domain name registered in Rowayton, Conn. Several sources mention the D.C. founder, Matt Pusateri, as a socially conscious expert in animation technology and online design, a person prized for his vision and sites.
Not wanting to encroach or confuse, and reflecting the longstanding regional identity and loyalty of its people, the Southern incarnation incorporated as mattmedia of Florida, Inc. on March 29, 2004. A trademark encompassing "of Florida" followed Sept. 26, 2006, but we honor all who came before in the study and practice of the media arts and sciences.
Many-pronged pursuit
Beyond the name, what is mattmedia of Florida, Inc.? A multifaceted enterprise still taking shape.
Study — of media strategy, of media themselves, of truth and public perception, of the world as we know and don't know it — will constitute a significant part of this Web site and mattmedia publications, video and audio, meetings and seminars. It will be the news in our multimedia magazine. We expect accompanying comment to serve the highest ideals of a free electronic press, modern extension of the constitutional founders' free print press.
mattmediafla.com will accept guest commentary covering a broad spectrum of topics and ideology. Advertisers, especially those taking issue with our published perspectives, will be encouraged to contribute. Commentators whose uncompensated, unbilled communications do not quite make the cut still can buy space to promote their viewpoints, as long as basic factual integrity is maintained. In the noble tradition of newspapers and news-and-views magazines, advertising and editorial content will be scrupulously segregated, not permitted to influence each other.
That's not to say paid messages will pale next to our own. We expect displays befitting the strong environment, persuasive pitches amid provocative editorial content — a partnership to grab and hold wary consumers of ideas, goods and services. The advertising in our multimedia magazine will start with our own corporate efforts, then will yield most of its territory and links to clients' marketing and PR campaigns.
Homes as advertised art
Media began as art, and the architecture of our living space may be the most relevant, personal medium. So homes and their heartifacts project as a primary focus of mattmedia advertising, both in our venues and in outside placements.
A practical reality props up that projection: Real estate is the realm where making the message STAND OUT means the most to individual sellers in terms of dollars. Tampa Bay's housing market is a powerful engine generating construction, loans and purchases, improvements, and ever-keener national interest. mattmedia of Florida, Inc., resolves to fuel the flow of information and support the art of living well. Marketing's core tenet holds that raising profiles elevates interest. Real estate advertising that enhances interest raises stakes. Attention fosters demand; popularity and a gotta-have-it feeling feed each other. Internet, print and on-air ads bid up your property.
In real estate and in general commerce, companies now prefer to pay by the task and stop paying when the task is done. Adjusting along with those companies, the people of mattmedia arrive to offer advertising, marketing, public relations, multimedia strategy, design, editing, writing, publishing and overall sales enhancement by the task or project. We'll be your strategic, promotional, editorial or graphic staff as long as needed, but only as long as needed. No employee benefits, no office politics, no coasting to retirement. And no messy dismissals.
As outsourcers and their contractors are discovering, paying as you go offers its own security, especially when you're paying a 20-year media insider and corporate communicator to play both sides of the information fence. To send forceful messages to the business culture and insinuate your company, product or ideas into the public consciousness, team with mattmedia of Florida, Inc. Publicity is power.