revive & decorate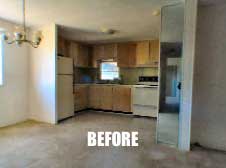 ATTENTION, INVESTORS:
Don't just flip it,
SELL it improved
for bigger profit...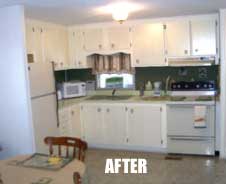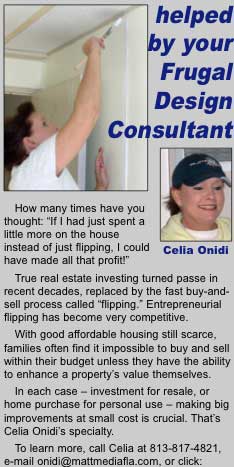 >>Shared passions: design, savings>>
>>That's better: Celia before-afters >>
>>Rehabbed, rented out, resold:
Bay Hills Circle, Thonotosassa >>
Ranchero Village 2149 >>
Ranchero Village 738 >>
Tarpon Lakeview 33 and 121 >>
>>Fellow FSBOers: Rock this block >>
>>Lift your odds, prime your profit >>
Discounts for buyers, rewards for referrals! Homes, travel bookings, online shopping, motor vehicles, home alarms and personal security, industrial alarms and surveillance, health products, marketing and sales services. Contact mattmedia today.
JAMES ELROD
Blue Collar Ventures
Home, yard and car handyman
SUPERIOR RESULTS for LESS !
jelrod@rocketmail.com
the art of living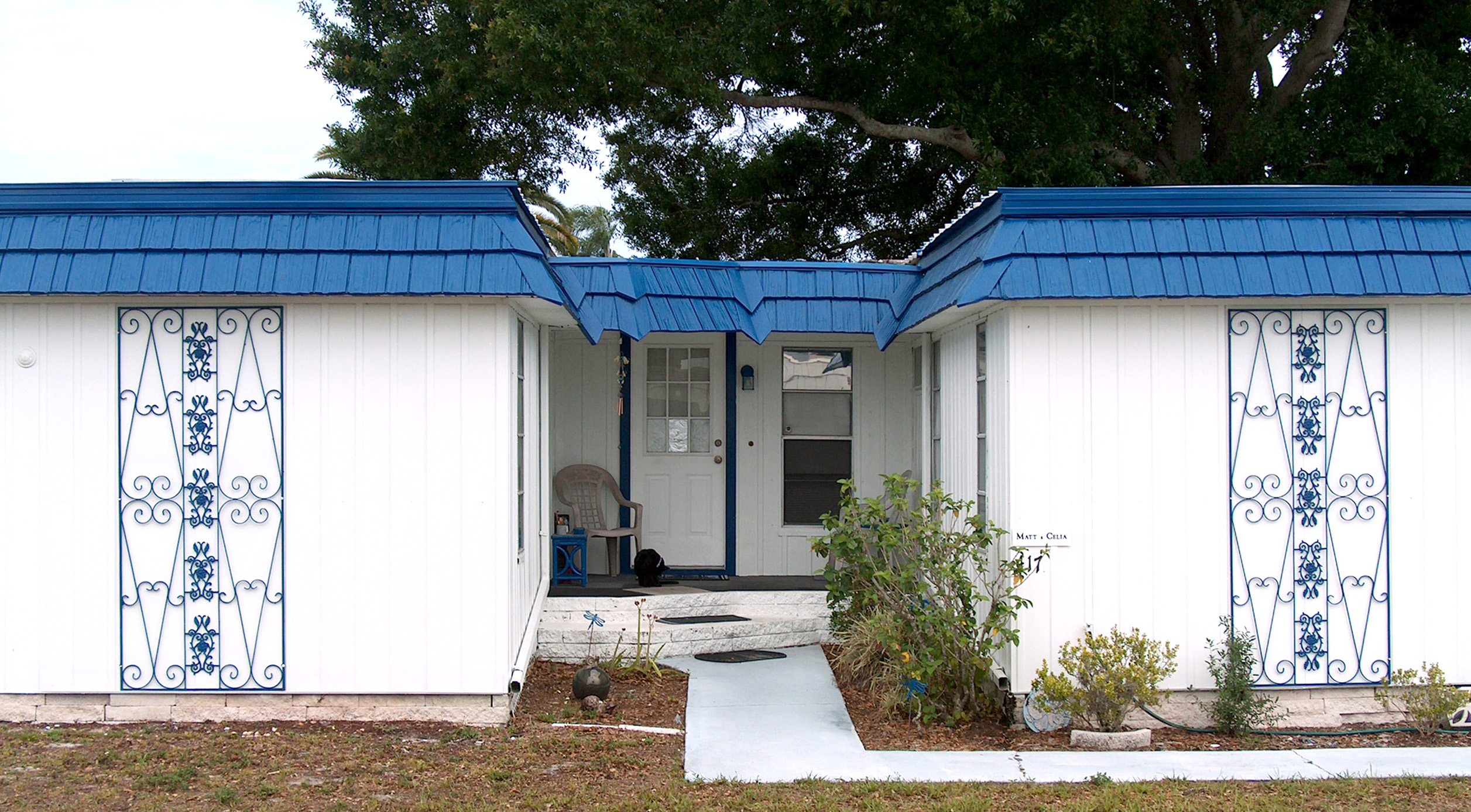 for sale at Ranchero Village

Furnished 1,500-square-foot modular home in 126-acre resident-owned resort open to occupants as young as 45. Midpoint of Florida's Pinellas peninsula, within 7 miles of both the Gulf of Mexico and Tampa Bay, within 15 miles of St. Petersburg, Clearwater and Tampa. Unit offers 360-degree sightlines and 5 distinct areas: a master bedroom in its own wing, with its own full bathroom and energy-saver AC; a second bedroom/office, hall and bath; a kitchen and separate corner dining room; a sun den that serves as guest quarters, coolable via the main AC or its room unit, with its own exit, 3 sets of internal sliders, and curtained windows on all sides; and a perpendicular living room in the center. A repainted and reappointed 2/2, with new washer/dryer, water heater, and decorative vinyl floors in kitchen and bathrooms. Extended roof covers 2-car driveway, a large shed, and a patio adjacent to 10,000 square feet of shade trees and lawn. Land lease or community share. >> 417 PHOTO GALLERY >>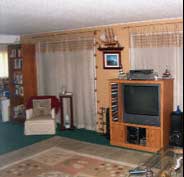 Ranchero Village, 7100 Ulmerton Road, Largo, FL 33771
· 3 social centers, 3 heated pools, 4 tennis courts, fitness room, saunas
· Wildlife, lakes, palms, pines, fruit trees, gazebo gardens, flowerbeds
· Full array of organizations, full calendar of observances and events
· Low maintenance — lawn care, tree care and trash removal provided
· On-site offices, computer center, print center, billiards and card rooms
· North and west entrances; wide, safe streets; controlled night access
>> Ranchero homeowners secure future in $60-million land deal >>
>> Shared treasures: Resort residency without the tourist cost >>
>> A special invitation to Coquina Key Arms South residents >>
mattmedia revenue streams
How's your health, your wealth, your itinerary?
Special to mattmediafla.com
Nov. 6, 2009
For many of us, these are challenging times — physically, financially, emotionally, spiritually. Yet the challenges make us appreciate good news. And this is good news indeed.
You can help others and add income for yourself, your family, your friends and your community by joining proven network enterprises. After enduring tough times myself, I was fortunate to find these two. Or rather, I was fortunate that people cared enough to invite me in.
It was a big year, 2007. One of my AutoWay Ford customers introduced me to "Your Travel Biz," or YTB. A sales colleague introduced me to Saba, a regenerative drink a Russian scientist spent 45 years developing.
I was taken by the efficiency of the networks and the friendliness of the folks.
Ideal for fundraising
Members of your church, club or community group can make multilevel money merely by signing up fellow members. YTB starts paying bonuses, sub-commissions and residuals after only three sign-ups. Saba starts paying after eight. Individuals can earn disposable, donatable income any time by selling Saba/AMS health products directly or ushering others to their YTB travel and shopping websites.
mattmediatravel.com
ytb.com/mattmediatravel
mattmediasaba.com
mattmedia commentary
Voting irregularities vex world from midsummer to Series
By MATT LORENZ
July 14, 2009
I no longer work in newspaper sports departments or the public-relations office of a Major League Baseball team, so I can say this. I write as a private citizen, a lifelong fan steeped in baseball history, so I can say this.
What games are you people watching?
And what event are you people promoting?
The starting 16
Okay, hands. Which 2,412,359 of you — or 96,494.36 of you voting 25 times each — cast 2009 All-Star ballots for
Josh Hamilton? His doctor, trainer and agent appreciate the starting spot in the American League outfield.
Hamilton, freed of his Devils and demons, reached Old Yankee Stadium's 2008 midsummer show with an RBI pace worthy of Lou Gehrig. Then he entrenched — or obscured — his reputation for all-around play by hitting 28 baseballs out in the BP carnival of that Monday's Home Run Derby qualifying round. He lost thereafter, turning Justin Morneau into a finals trivia answer, like Finland.
This year, Tampa Bay's 1999 overall No. 1 pick limps off the disabled list toward St. Louis as the Least Deserving All-Star. When fan voting closed July 2, he had 6 home runs, 24 RBI, a .240 average and a few highlight defensive plays in 35 games and 125 at-bats.